Gnuss3 – Dine around in 3 exclusive restaurants
As a guest of the Hotel Restaurant Seegarten you have the choice of 3 restaurants to dine at.
The participating companies in Egnach-Wiedehorn, Landgasthof Seelust and the restaurant Seehuus are in walking distance of each other. From the Hotel Seegarten to Egnach is easily doable by foot (approx. 35 minutes) by bicycle, car or bus.
With «Gnuss3» you will experience a unique, culinary variety. You can choose yourself in which of the 3 restaurants you would like to take your meal and compose your own individual 3-course menu out of the regular ala carte menu.
Value per person CHF 45.00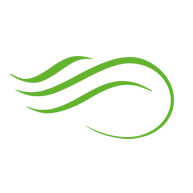 Seelust Wiedehorn
Die Seelust verwöhnt Sie mit regionaler und facetten-reicher Kochkunst auf hohem Niveau (14 Gault-Milllau-Punkte, 3 Gilde-Kronen).
Ob in der Gaststube, im Obstgarten, auf der gedeckten Terrasse oder im Garten.
Tel. 071 474 75 75, www.seelust.ch
Seehuus Wiedehorn
Geniessen Sie im Restaurant, auf der gedeckten Terrasse oder auf dem Gartensitzplatz die herrliche Aussicht auf den Bodensee. Wählen Sie aus einer Vielfalt an regionalen und saisonalen Spezialitäten.
Tel. 071 477 26 06, www.seehuus.ch
Seegarten Arbon
Der Seegarten am Bodensee serviert exquisite Schweizer und internationale Gerichte. Verbringen Sie gemütliche Stunden im Restaurant oder auf der Gartenterrasse.
Tel. 071 447 57 57, www.hotelseegarten.ch